Story written by Maiah Hollander
The Husky Marching Band (HMB) gave a big Ni Hao this past April, in their third trip to China in ten years.
Having been to China before to perform in the Beijing Olympics, the HMB now set its sights on Shanghai after being invited by the China Association for Symphonic Bands and Ensembles (CASBE) to participate in the Shanghai Spring International Wind Music Festival, from April 27th to May 3rd.

Hosting over 200 bands from all over the world, this event is one of the largest music festivals in China.
"The interactions were fun and entertaining," Eric Quach, a band member, said.
But not even China was ready for such a large group.
"I think this is the biggest band I have been seen," Tiffany Xue, a guide and interpreter for the HMB, said. "It was very good time to get together with them."
After landing in Shanghai, the group lost no time and immediately got ready for rehearsal that evening with bands from around the world.
And with six performances in just three days, the HMB needed all the practice it could get.
"I think the most significant difficulty was the weather," said Quach. "Especially the crazy humidity."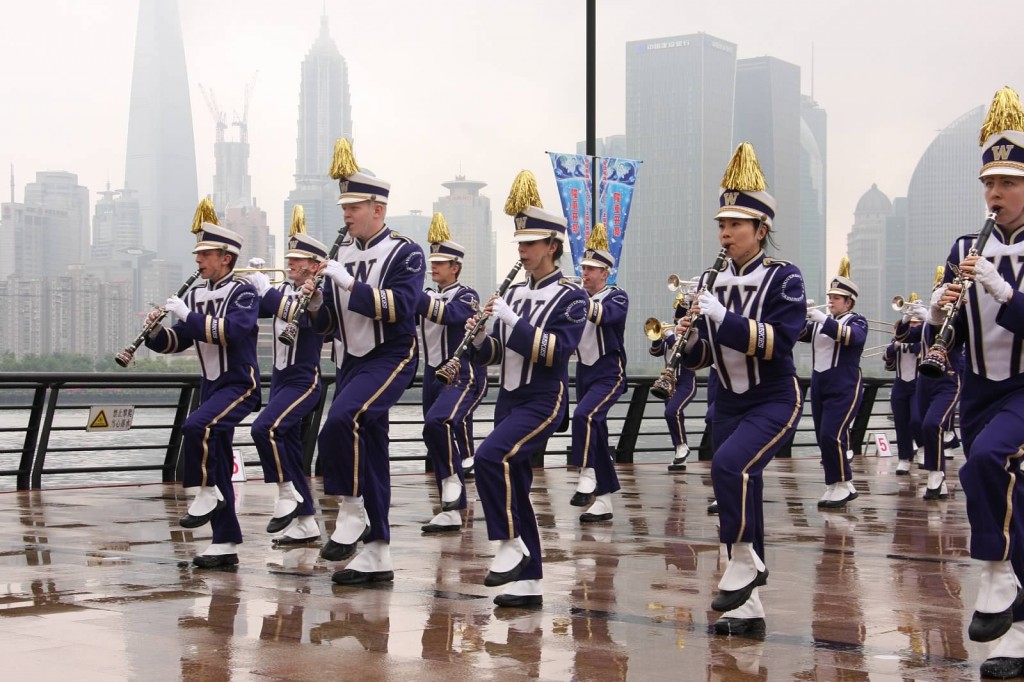 Performing two shows, one longer and one abbreviated show, gave the HMB a chance to really utilize their performance spaces and give a performance that China wouldn't soon forget.
Knowing that we were so different than anything a lot of them had seen," Kaila Eason, a member of the HMB, said. "I think that thought is what kept me super excited about performing the same show over and over – it was new to them."
One of the trademarks of the HMB is the choreography that often accompanies the music the ensemble plays in their shows, something entirely new to the audiences in China.
"I think many people like the dance part," Xue said. "It is like Chinese Acrobatics."
And while the HMB may not be able to contort themselves, or balance spinning plates on sticks, they were still treated with a kind of fanaticism that shocked several members.
"I thought they were really friendly in general, but it was so crazy that they were pretty constantly taking pictures of us and asking to take pictures with us," Eason said. "When [our director] Brad McDavid said we'd kind of be 'celebrities' over there I didn't expect to actually feel like one."
And each show had its own special quirk.
"We were using a square meter grid to guide where we were marching," said Quach. "But for one performance, we had to march in a park that was paved with bricks in a circular pattern, making it difficult to guide to the square grid."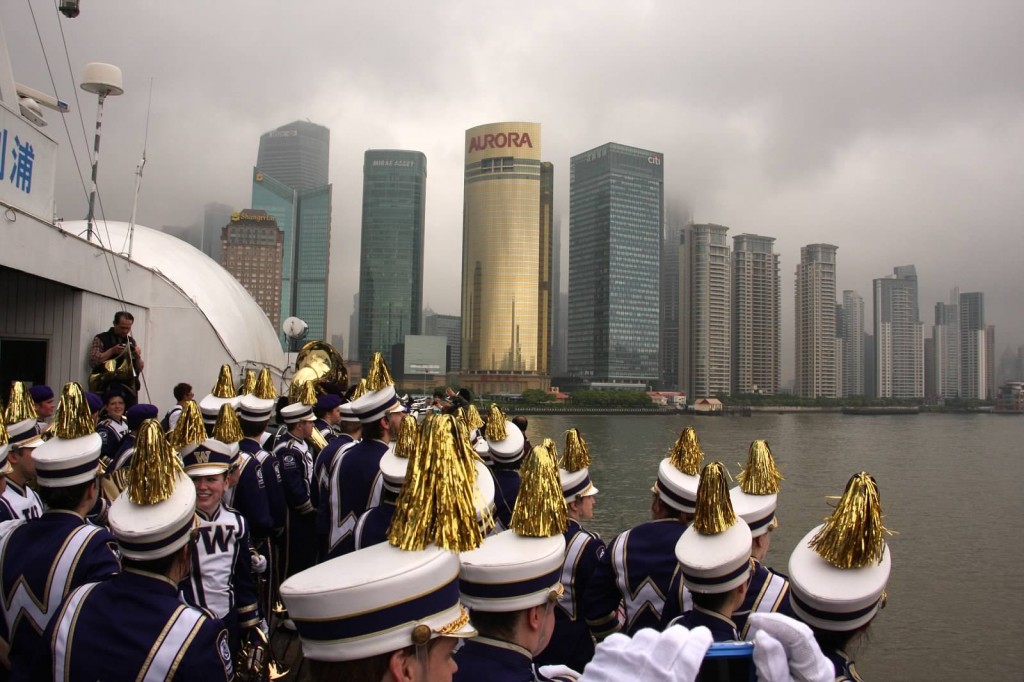 From performing at the Fudan University gymnasium, to hopping aboard a river cruise to play pep tunes up and down the Huangpu River, the HMB was able to spread their music far and wide.
In a flash the trip came to an end after a blur of six performances, leaving band members exhausted but still on an emotional high from their trip.
"It was definitely a bit crazy and hectic," Quach said. "But I definitely had fun at the same time."